Old Hickory Sheds of California
We're the Oldest, Most Experienced & Dedicated Dealer of Old Hickory Sheds
Authorized California Dealer Since 2011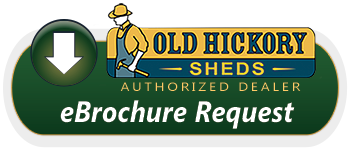 Old Hickory Sheds of California
We're the Oldest, Most Experienced & Dedicated Dealer of Old Hickory Sheds
Authorized California Dealer Since 2011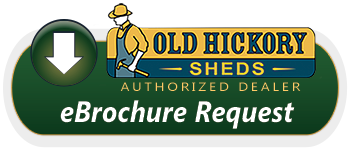 Delivered from one of Old Hickory's CAL Factories to your Home, Ranch or Business and most deliveries are FREE
The Utility Shed features a gable roof and it comes with inside wall height of 6′ 3″ or 7′ 8″.
The 8' wide models have a single barn door while the larger models have double barn doors.
Available in Widths of 8′, 10′, 12′, 14 and 16′.
The Single Barn Door opening is 36″ or 45″ wide and 70″ tall (6′ 3″ walls) and 77″ tall (7′ 8″ walls).
The Double Barn Door opening is 68″ wide and 70″ tall (6′ 3″ walls) and 77″ tall (7′ 8″ walls).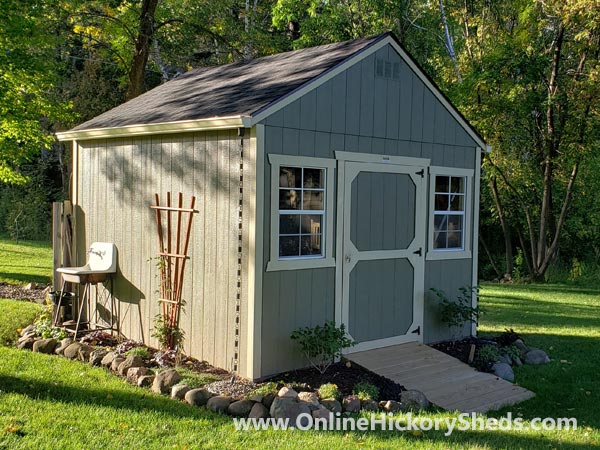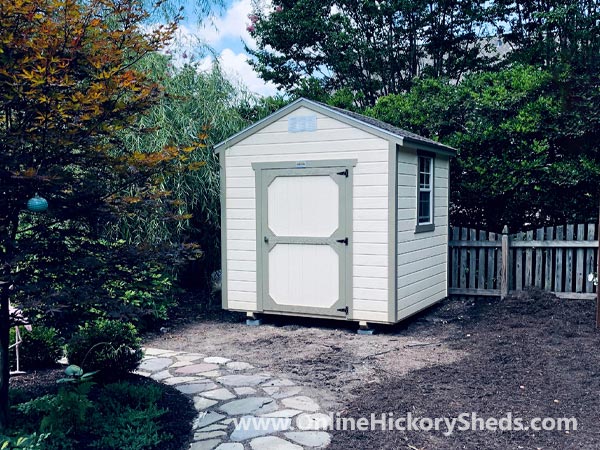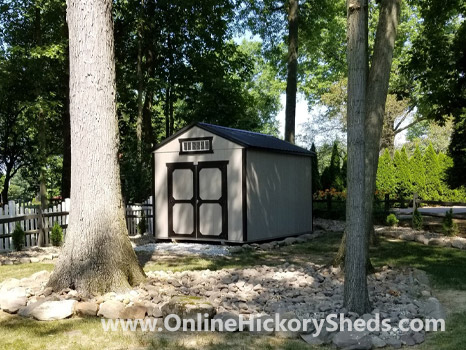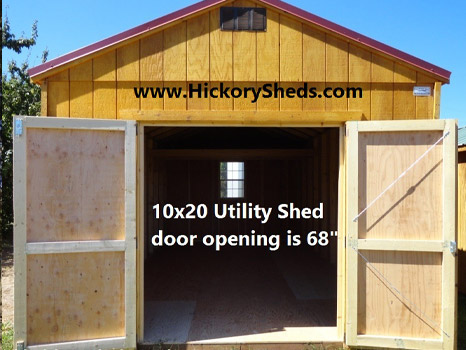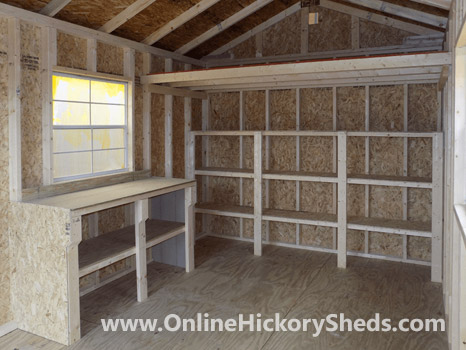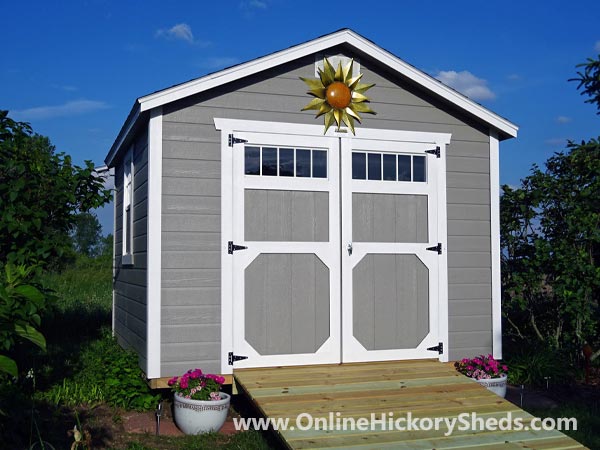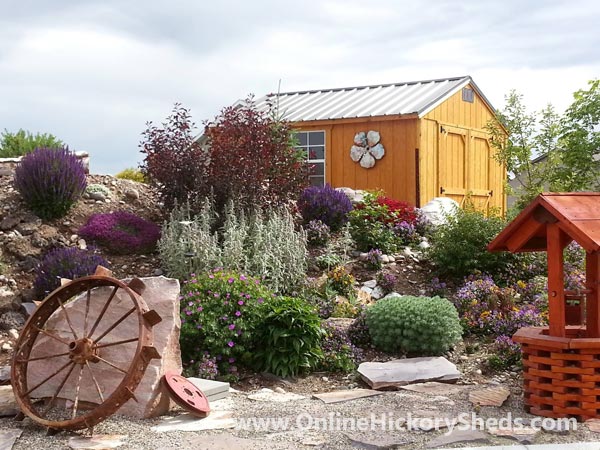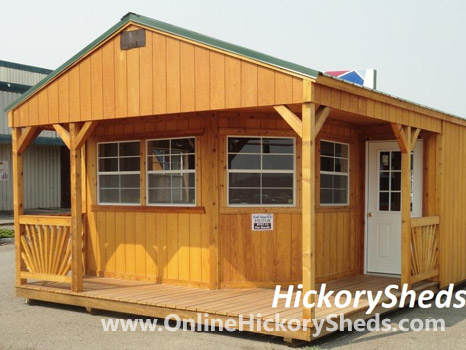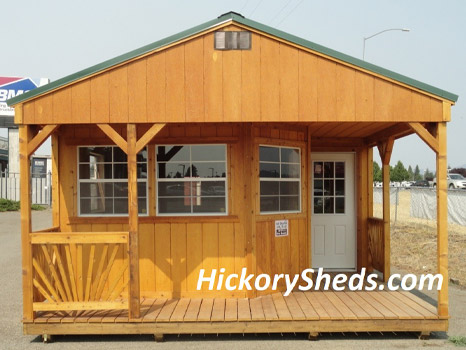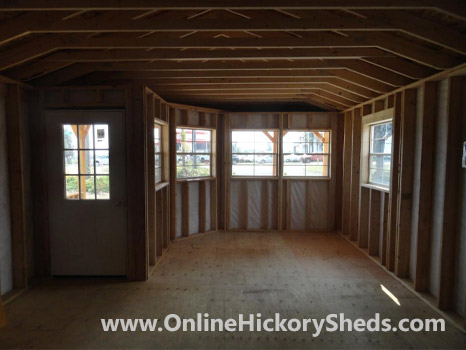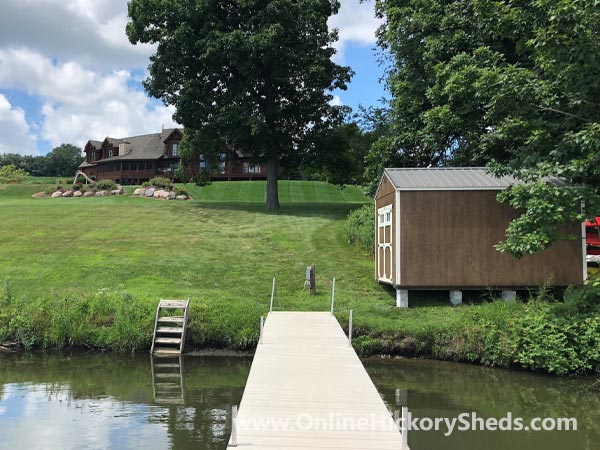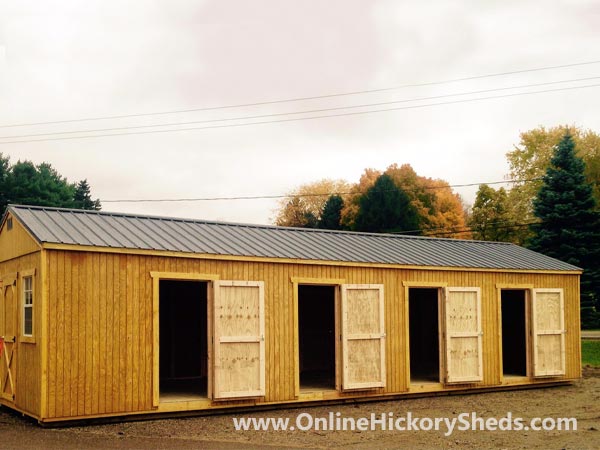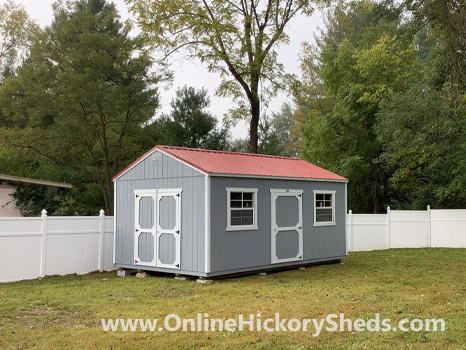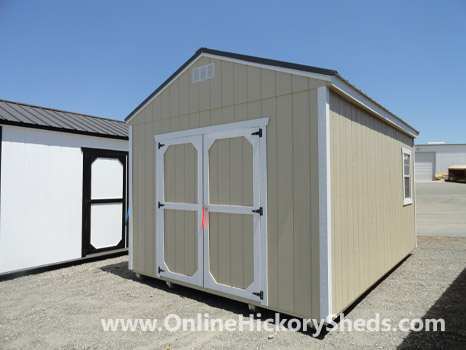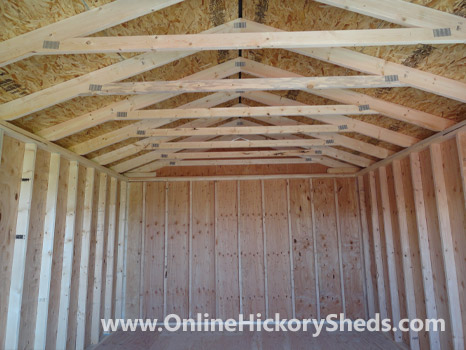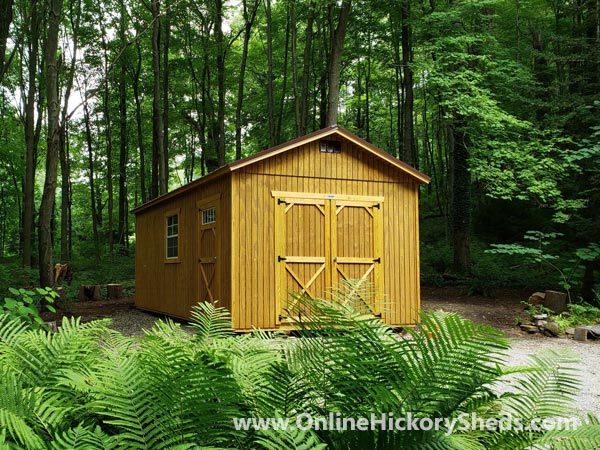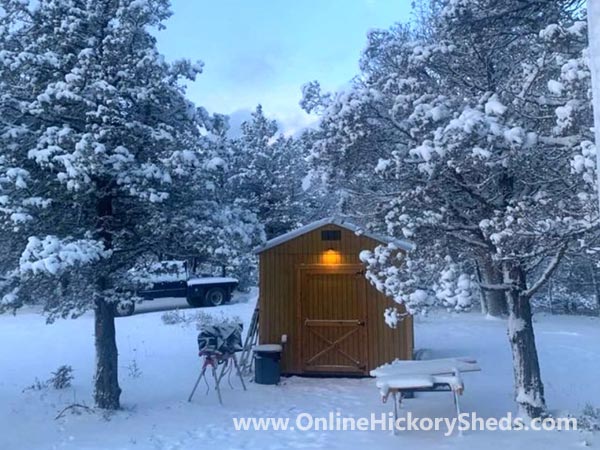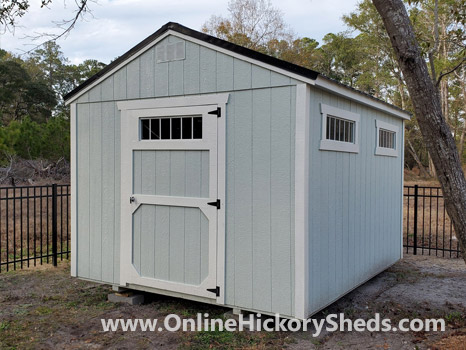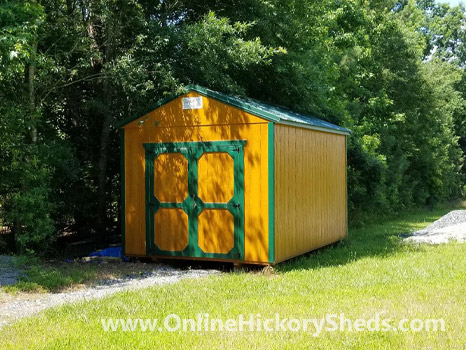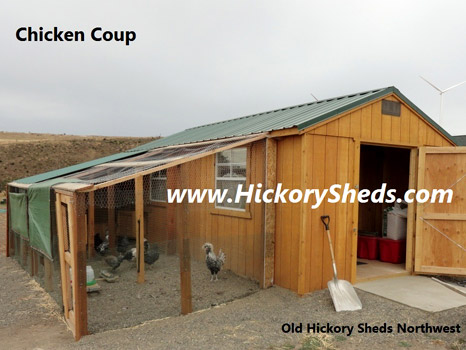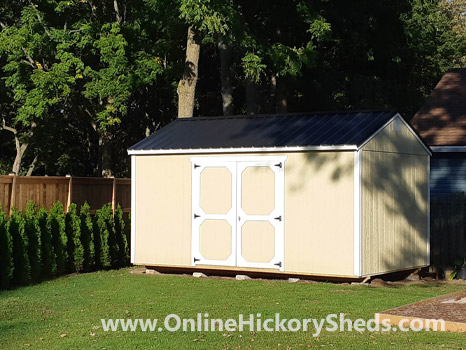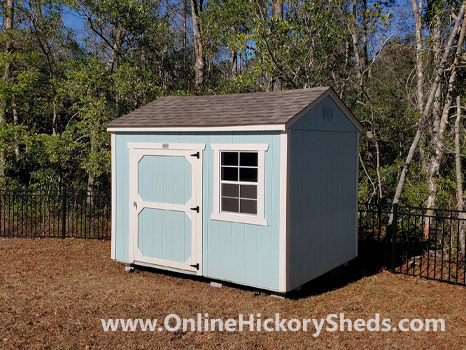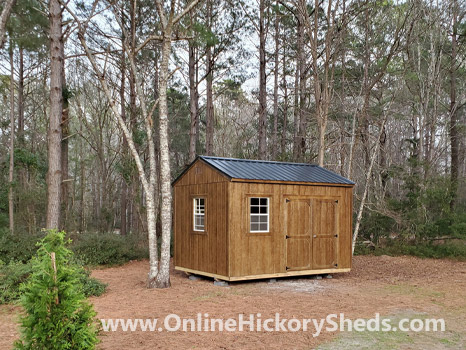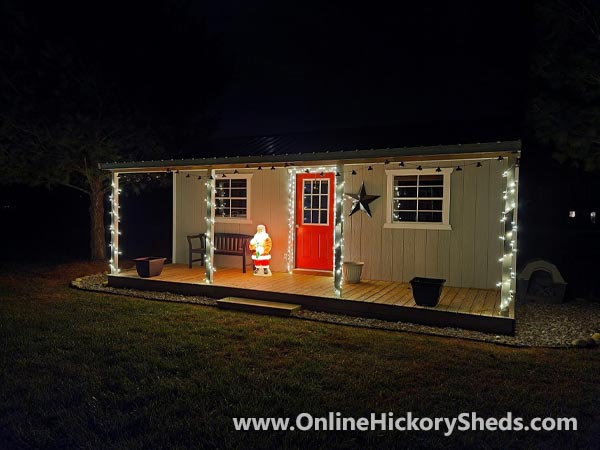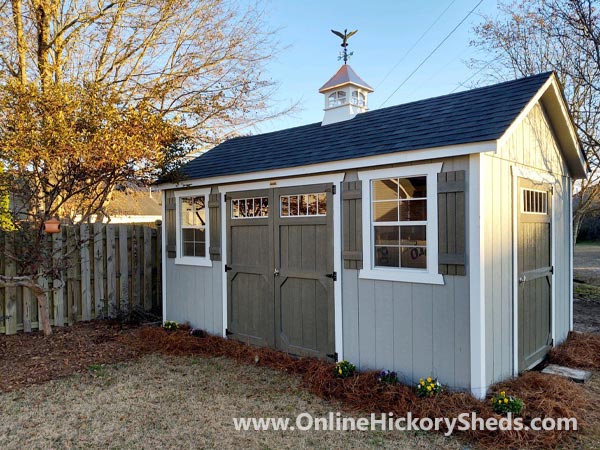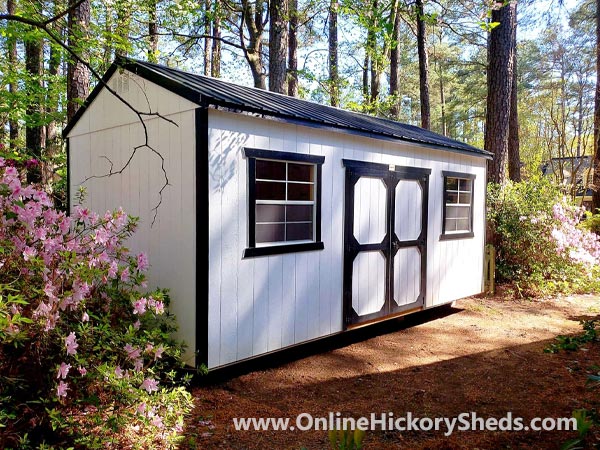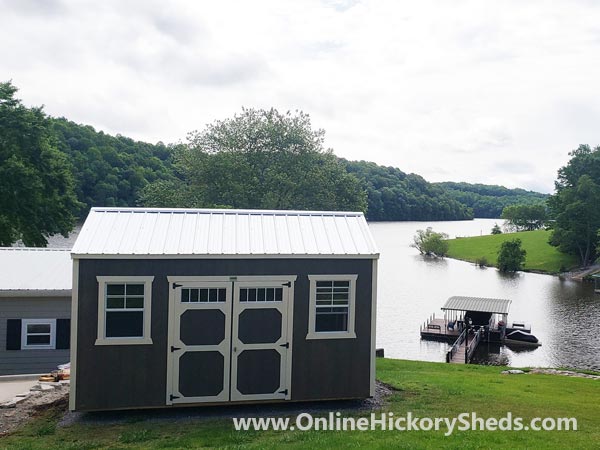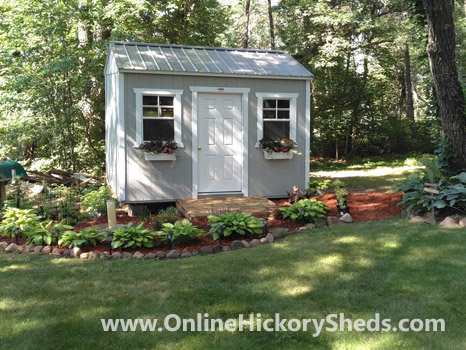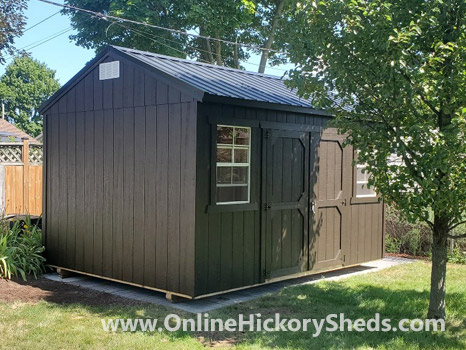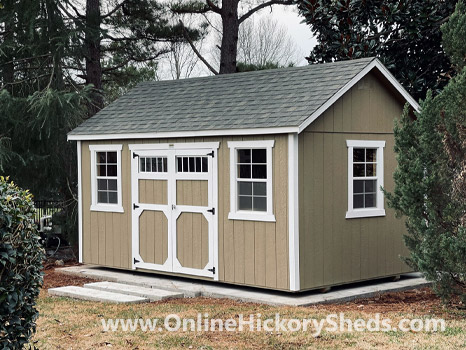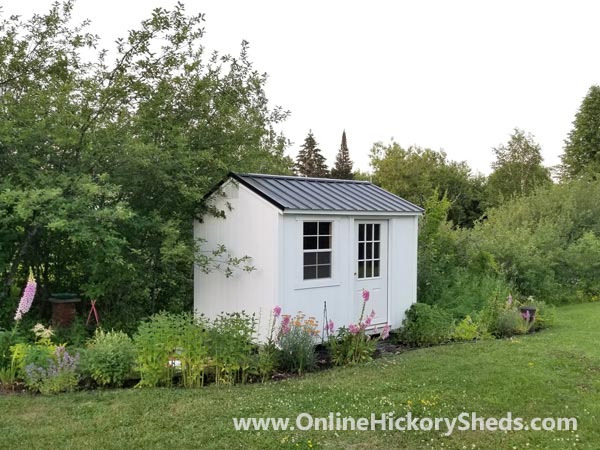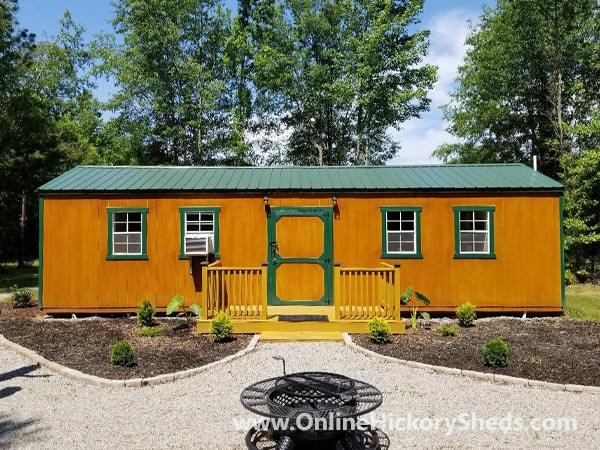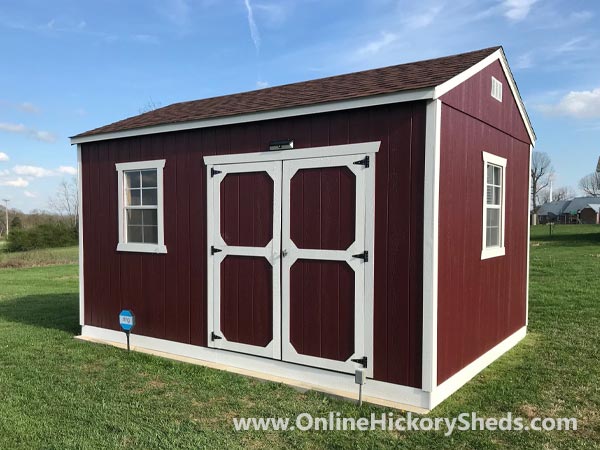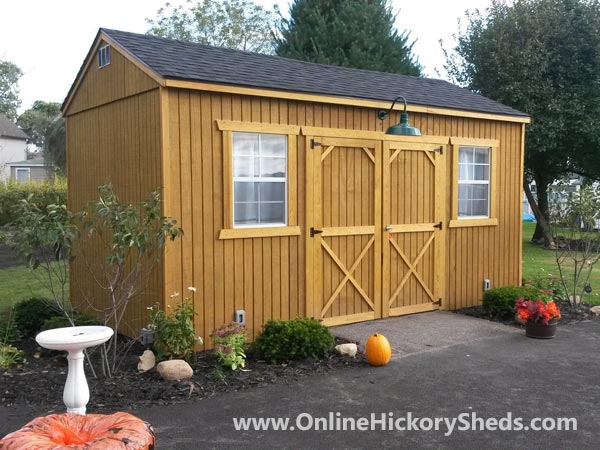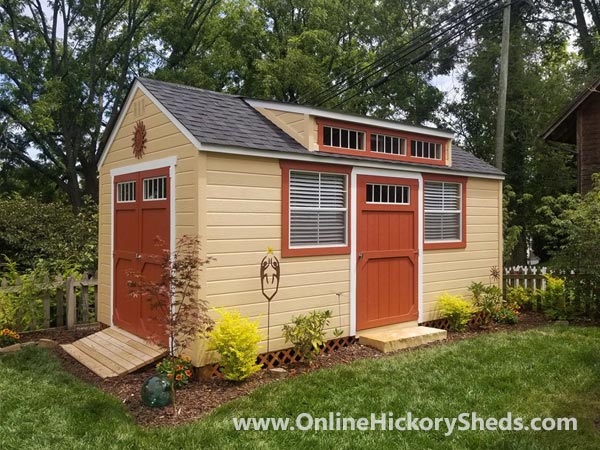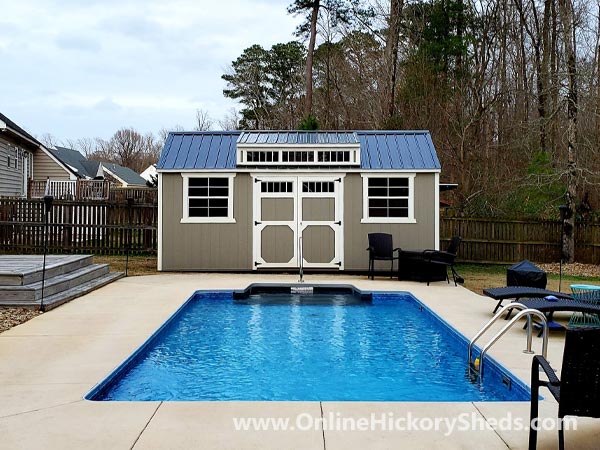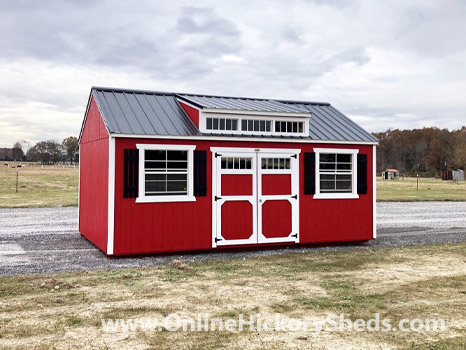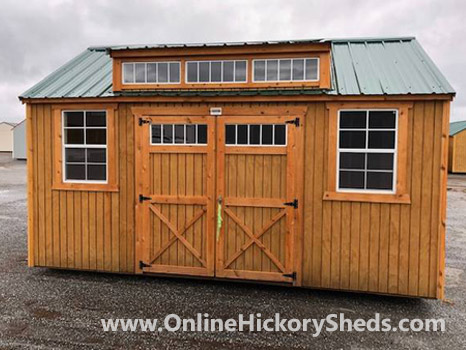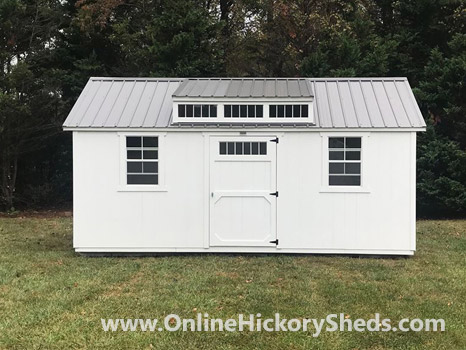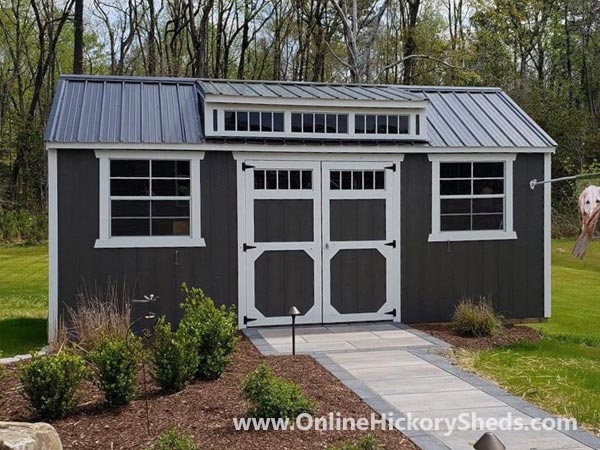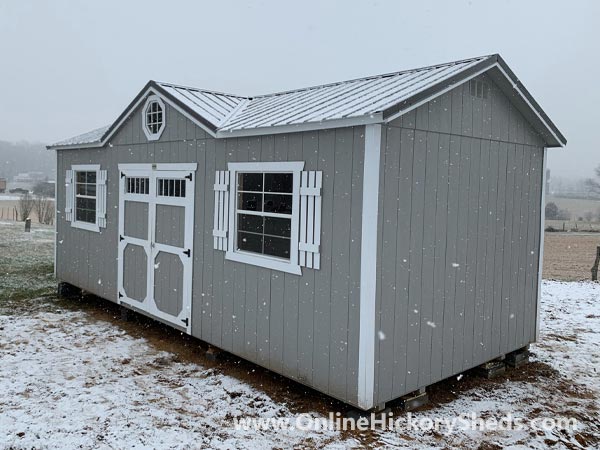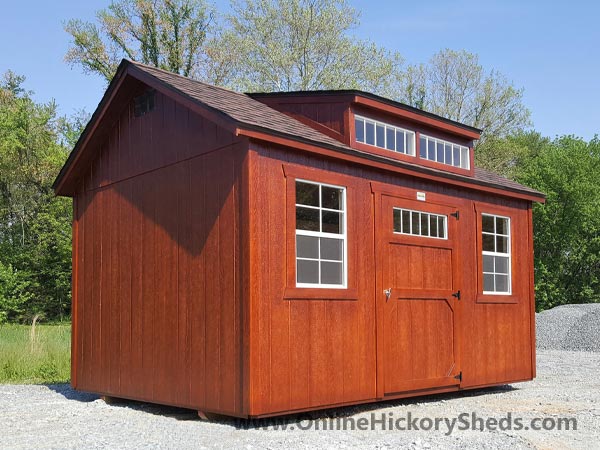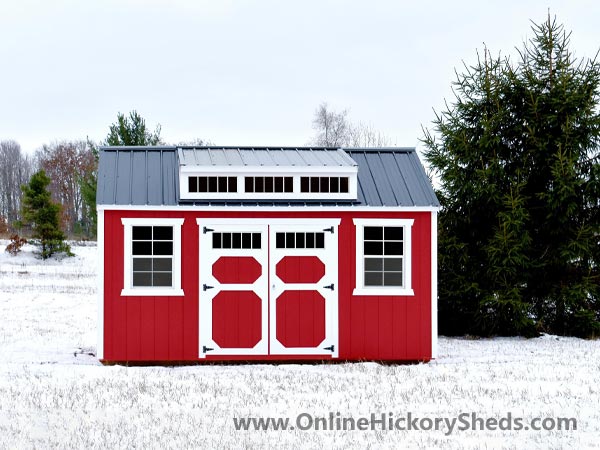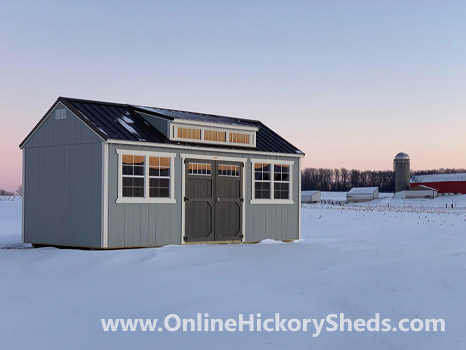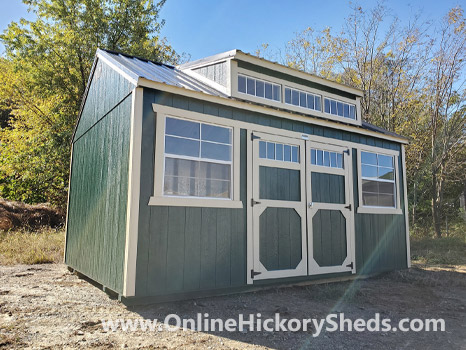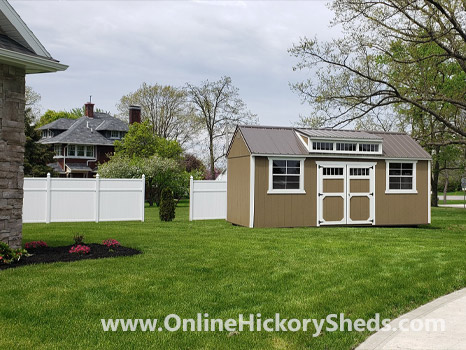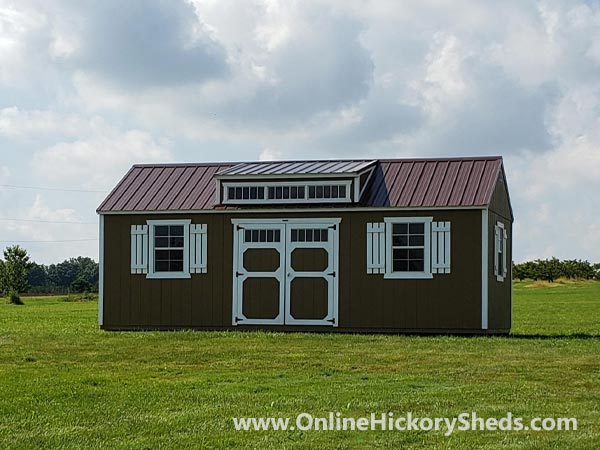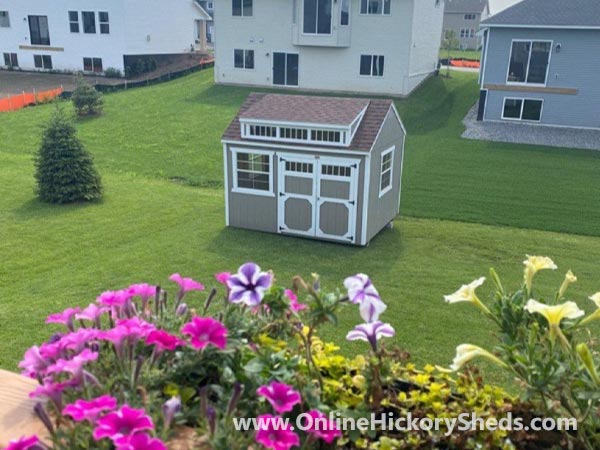 8'x10′   8'x12′   8'x14′   8'x16′   8'x18′   8'x20′   8'x24′
10'x10′   10'x12′   10'x14′   10'x16′   10'x18′   10'x20′   10'x22′   10'x24′
12'x12′   12'x14′   12'x16′   12'x18′   12'x20′   12'x22′   12'x24′   12'x26′   12'x28′   12'x30′   12'x32′   12'x34′   12'x36′   12'x38′   12'x40′
14'x14′   14'x16′   14'x18′   14'x20′   14'x22′   14'x24′   14'x26′   14'x28′   14'x30′   14'x32′   14'x34′   14'x36′   14'x38′   14'x40′
16'x20′   16'x24′   16'x28′   16'x30′   16'x32′   16'x36′   16'x40′
12′, 14′ and 16′ wides are measured across the eaves due to DOT regulations
60 PSF snow load is standard and 140 PSF is available along with engineered plans

24″ OC Studs & Trusses, Doubled Under Siding Seams
Comes water sealed with 4 Year Water Sealer in Honey Gold
Great choice for customers who want a Rustic Appearance
Not available in all areas.

5/8″ T1-11 Pressure-Treated Pine
24″ OC Studs & Trusses, Doubled Under Siding Seams
Pressure Treated and features a Limited Lifetime Warranty against termites and fungal decay
Comes water sealed with 4 YEAR water sealer in Honey Gold

16″ OC Studs / 24″ OC Trusses / Double Top Plate
Zinc Borate Treated throughout to help resist fungal decay and termite damage
Comes with a 50 YEAR LIMITED WARRANTY
Works with our Paint or Urethane Options
YOU CHOOSE: 5/8" T&G Untreated Plywood Flooring
OR 5/8" T&G Engineered Panels Flooring (same price).
UPGRADE: 3/4" Flooring.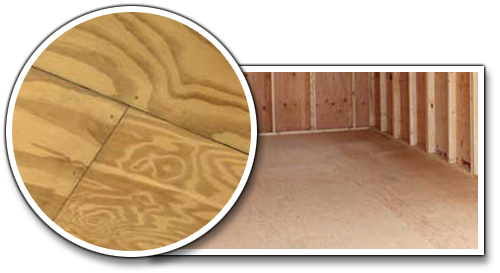 5/8" Tongue & Groove
Untreated Plywood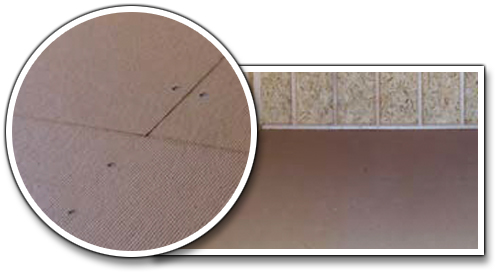 5/8" Tongue & Groove
Engineered Panels
Same price for Shingle or Standard Metal Roof.



Same price for Standard Metal or Shingle Roof.






Adds one week to the lead-time and has a slight upcharge.












One Standard Paint Color or Urethane Stain included in price.












One Urethane Stain or Standard Paint Color included in price.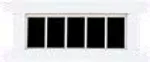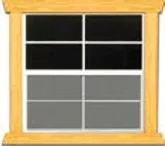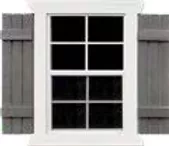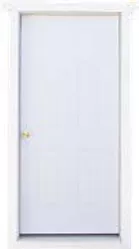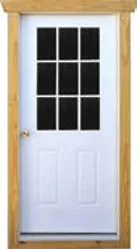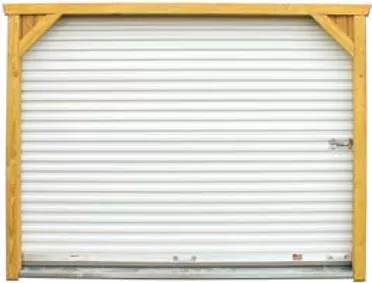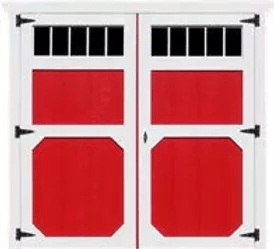 Double Barn Door w/10″x29″ Windows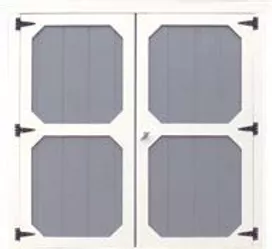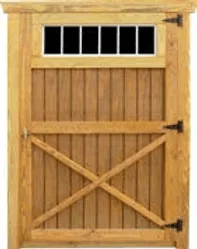 Single Barn Door w/10″x35″ Window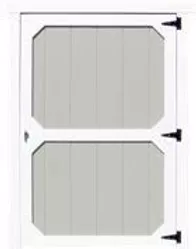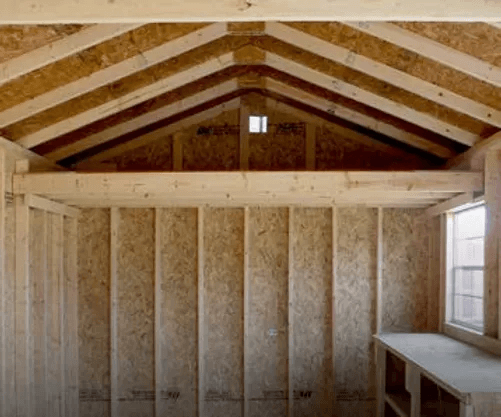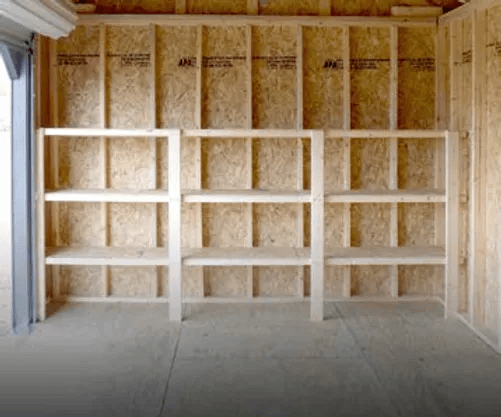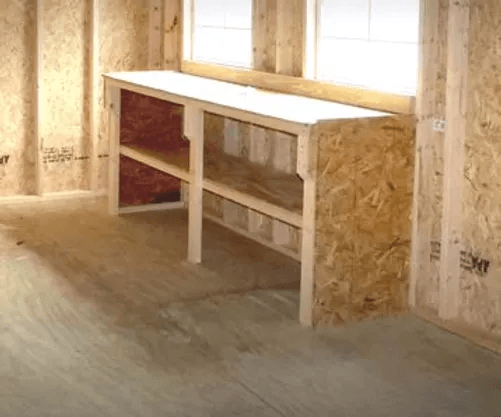 In Northern California Old Hickory Delivers To
Andreas, Antioch, Arcata, Biggs, Brentwood, Castella, Challenge, Concord, Covelo, Crescent City, Davis, Dorris, Enterprise, Eureka, Fairfield, Glenn, Gridley, Happy Camp, Hayward, Healdsburg, Jackson, Lakeport, Live Oak, Livermore, Lodi, Lower Lake, Lucerne, McCloud, Millville, Mt Shasta, Napa, Nevada City, Nice, Palo Cedro, Placerville, Redwood Valley, Rocklin, San Casper, San Leandro, Santa Rosa, Shasta, Shingletown, Susanville, Lake Tahoe, Truckee, Union City, Vacaville, Vallejo, Weaverville, Willits, Willows
All of Northern CA and everywhere in between
And in Northern CA Delivery is FREE to Adin, American Canyon, Anderson, Auburn, Bella Vista, Bieber, Burney, Cameron Park, Challenge, Chico, Clearlake, Colusa, Cloverdale, Clovis, Cottonwood, Corning, Dunsmuir, Durham, East Bieber, El Dorado Elk Grove, Fall River Mills, Folsom, Fort Jones, Kelseyville, Grapit, Grass Valley, Greenview, Gridley, Grenada, Healdsburg, Lakehead, Lakeport, Laytonville, Lincoln, Lower Lake, Marysville, McArthur, Middletown Millville, Montague, Mt Shasta, Mountain Gate, Nevada City, Orland, Oroville, Palo Cedro, Paradise, Penngrove, Petaluma, Placerville, Red Bluff, Redding, Richmond, Rio Linda, Rocklin, Rohnert Park, Roseville, Sacramento, San Rafael, Shasta Lake, Sonoma, Susanville, Ukiah, Upper Lake, Upton, Vallejo, Vacaville, Valley Springs, Weed, Williams, Willits, Willows, Windsor, Woodland, Yreka, Yuba City
In Central California Old Hickory Delivers To
Alameda, Antioch, Atascadero, Brentwood, Davis, Del Rio, Elk Grove, Fairfield, Fremont, Fresno, Grayson, Hanford, Hayward, King City, Lathrop, Lemoore, Livermore, Lodi, Los Banos, Monterey, Oakland, Patterson, Plymouth, Riverbank, Riverdale, Riverdale Park, Salinas, Santa Cruz, San Jose, Salinas, Selma, Stockton, Tracy, Tulare, Vacaville, Walnut Creek, West Modesto, Westley
All of Central CA and everywhere in between
And in Central CA Delivery is FREE to American Canyon, Amsterdam, Arvin, Atwater, Arena, Ballico, Bakersfield, Bret Harte, Buhach, Bystrom, Cathy's Villa, Cameron, Ceres, Chowchilla, Clarksville, Clovis, Cressey, Delano Delhi, Denair, Diamond Springs, Dos Palos, East Oakdale, Empire, Earlimart, Escalon, Fergus, Fluhr, Folsom, French Camp, Fresno, Galt, Grayson, Hickman, Hilmar, Hopeton, Hughson, Jamestown, Keyes, Kingsburg, La Grange, Lake Isabella, Lamont, Lathrop, Laurel Glen, Le Grand, Lemoore, Lindsay, Livingston, Madera, Manteca, Merced, Merced Falls, Modesto, Montpelier, Newman, Oakdale, Oakhurst, Oildale, Planada, Petaluma, Placerville, Porterville, Rancho Cordova, Rosedale, Roseville, Sacramento, Salida, Sanger, Silver Creek, Sonoma, Shackelford, Shafer, Snelling, Sonora, Tehachapi, The Grove, Turlock, Stockton, Vallejo, Vineyard, Visalia, Wasco, Waterford, West Modesto, Wilton, Winton
In Southern California Old Hickory Delivers To
Coming Soon to So CA!
California City, Mojave, Antelope Acres, Barstow, Canyon Country, Castaic, Hesperia, Humphreys, Lake Los Angeles, Lancaster, Lompoc, Mission Canyon, Neenach, Newhall, Oak Park, Palmdale, Pearblossom, Quartz Hill, Rosemond, San Roque
All of Southern CA and everywhere in between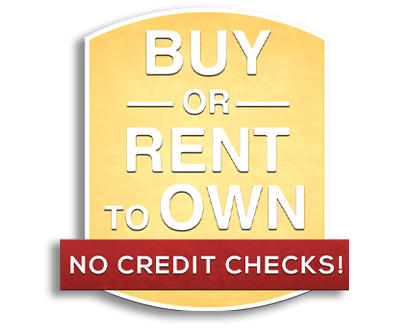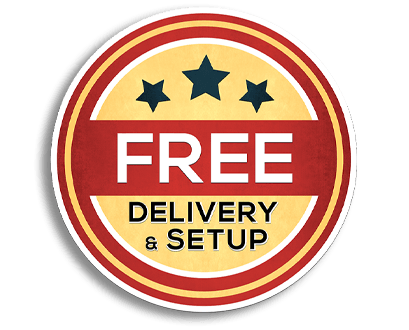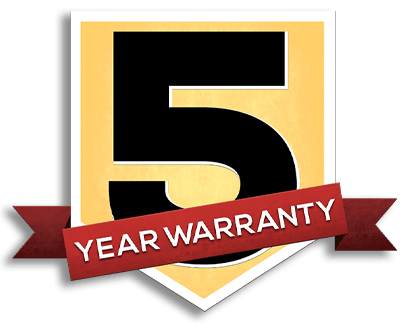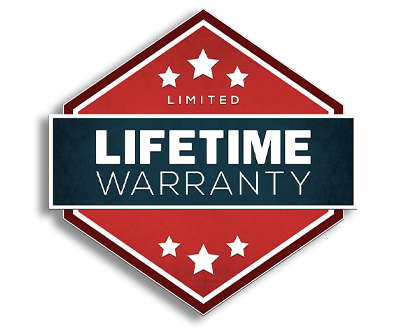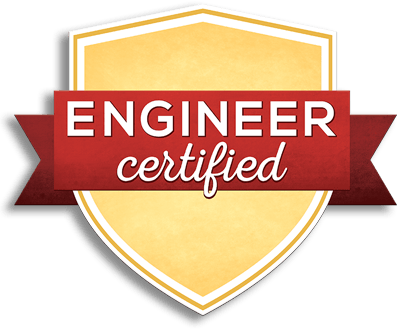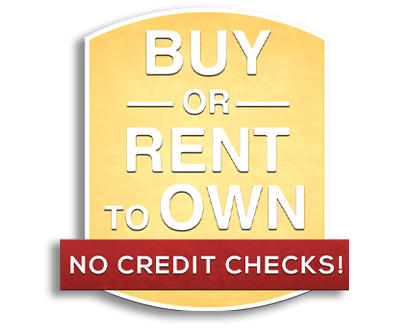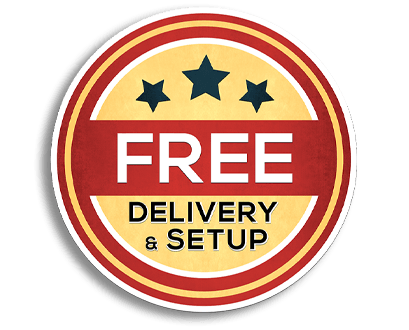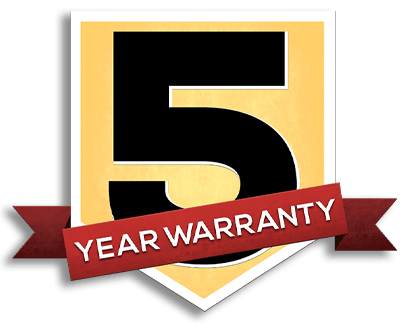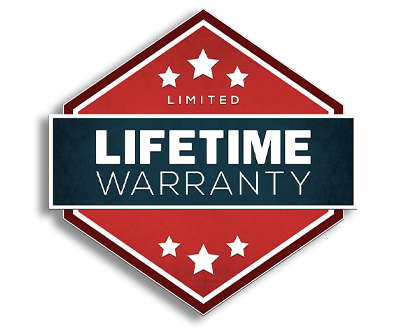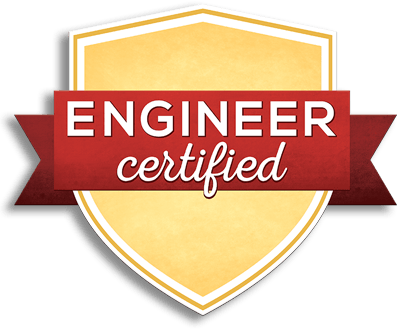 Old Hickory Sheds, LLC is the Premier Builder of Portable Buildings, Sheds, Barns, Cabins and Storage
© 1997-2022 "Old Hickory Sheds" and "Old Hickory Buildings" are registered trademarks of Hickory Buildings and Sheds, LLC Murfreesboro Tennessee