Old Hickory Sheds Online Factory Direct
We're the Oldest, Most Experienced & Dedicated Dealer of Old Hickory Sheds
Authorized Old Hickory Shed Dealer Since 2011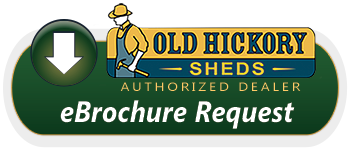 Old Hickory Sheds Online Factory Direct
We're the Oldest, Most Experienced & Dedicated Dealer of Old Hickory Sheds
Authorized Old Hickory Shed Dealer Since 2011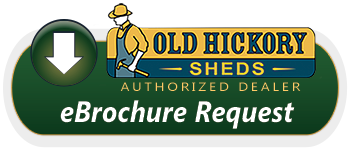 Delivered from one of 20 Factories in 14 Western States Directly to your Home, Ranch or Business and most deliveries are FREE
Quick Delivery and Easy Set-Up
Licensed, Insured and Experienced
Professional Drivers
Old Hickory has over 60 professional, insured and licensed (your state & DOT) drivers that are happy to deliver your Old Hickory Shed.
Your driver will call and arrange when and where you want your new shed delivered. and they not only deliver it but they will set it up and level it on your property. They come equipped with every thing they need to do the job including cedar shims, pressure treated blocks, pavers and even concrete cinder blocks.
The delivery time depends on the time of year, size of building and other factors. Sometimes there may be a delivery fee.
If you email us with your name and delivery location we'll be happy to estimate the time of delivery and calculate the mileage and estimate the fee, if any, for the different size buildings.
If for what ever reason your building can not be delivered, a crew from the factory can come to your location and build your shed on site.
Some Things To Consider …
If you have a homeowners association please make sure your covenants allow for a shed on your property, and if so setbacks and colors might be very important. Next check with your building department, they may restrict what size you can put on you property without getting a permit. The next item to consider is fencing. Sometimes a section of fencing has to be taken down to get into the area you want your shed. There may also be some damage to your lawn or garden getting it in. In some cases the shed has to be assembled at the site.
In Western Washington Old Hickory Delivers To
Alger, Arlington, Ashford, Bainbridge Island, Baring, Barkley, Bellingham, Blanchard, Blaine, Big Bend, Birch Bay, Burlington, Cascade Peaks, Clallam Bay, Clear Lake, Columbia, Concrete, Cougar, Darrington, Deming, Everett, Everson, Fairhaven, Ferndale, Gold Bar, Granite Falls, Hamilton, Happy Valley, Irondale, Lake Stevens, Lyman, Lynden, Marysville, Mill Creek, Mt Vernon, Packwood, Neah Bay, Neilton, Nooksack, Randel, Salton, Startup, Sedro-Woolley, Skykomish, Smokey Point, Snohomish, Snoqualmie Pass, St Helens, Stanwood, Sunnyland, Warm Beach, Yale
All of Western WA and everywhere in between
And in Western Wash Delivery is FREE to Aberdeen, Ariel, Astoria, Arcadia, Auburn, Bainbridge Island, Battle Ground, Bellevue, Bethel, Bonney Lake, Bothell, Bremerton, Buckley, Burley, Camas, Carlyon Beach, Carlsborg, Cathlamet, Carbonado, Castle Rock, Cathlamet, Copalis Beach, Centralia, Chehalis, Chimacum, Chinook, Clarkston, Cosmopolis, Cumberland, Dayton, Diamond Point, Eatonville, Elma, Enumclaw, Ernies Grove, Ethel, Fall City, Federal Way, Felida, Fords Prairie, Fredrickson, Gig Harbor, Glenoma, Graham, Grand Mount, Grandview, Hadlock, Hayes, Hobart, Hoodsport, Hoquiam, Inglewood, Issaquah, Junction City, Kalama, Kamilche, Kanaskat, Kangley, Kapowsin, Kelso, Kent, Kirkland, Kitsap, Klahanie, Krain, Lacy, Lake Cushman, Lake Shore, Lakewood, Long Beach, Longview, Longview Heights, Lynnwood, Maple Valley, Mayfield, McCleary, Mcintosh Lake, Minnehaha, Mirrormont, Montesano, Monroe, Mossy Rock, Morton, Mt Vista, North Bend, Oakville, Ocean City, Ocean Grove, Ocean Park, Ocean Shores, Offutt Lake, Olympia, Onalaska, Orchards, Pacific Beach, Pine Lake, Potlatch, Porter Bridge, Poulsbo, Port Angeles, Port Gamble, Port Hadlock, Port Ludlow, Port Orchard, Port Townsend, Poulsbo, Puyallup, Rainier, Redmond, Renton, Richland, Riverbend, Rochester, Sammamish, Satsop, Seattle, Seaview, Selleck, Sequim, Shelton, Silverdale, Snoqualmie, South Hill, South Prairie, Spanaway, Sultan, Summit Lake, Sunnydale, Suquamish, Tacoma, Tanner, Tenino, Toppenish, Tumwater, Vader, Vancouver, Vashon Island, Wabash, Walnut Grove, Warrenton, Washougal, Westport, Westside Hwy, Whidbey Island, Wilkeson, Winlock, Woods Creek, Woodinville, Woodland, Yeim … and many others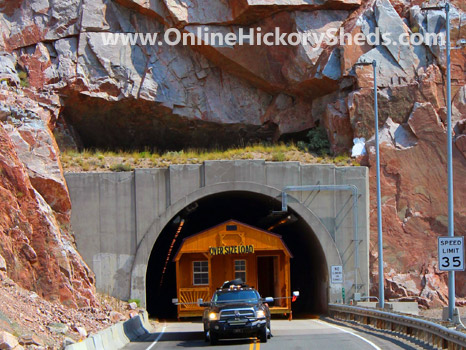 In Eastern Wash Old Hickory Delivers To
Brewster, Centerville, Chelan, Colfax, Coulee, Curlew, Dayton, Federal Way, Ford, Fort Spokane, Goldendale, Ione, Kirkland, LaCrosse, Lakewood, Metaline Falls, Mt Vernon, Northport, Oakesdale, Odessa, Orient, Pomeroy, Republic, Roosevelt, Rosalia, Saint John, Spangle, Steptoe, Tekoa, Twisp, Washtucna, Winthrop
All of Eastern WA and everywhere in between
And in Eastern Wash Delivery is FREE to  Airway Heights, Asotin, Badger, Benton City, Burbank, Chattaroy, Cheney, Chewelah, Clayton, Clarkston, Cle Elum, Colbert, Colville, Connell, Cowiche, Cusick, Dayton, Davenport, Deer Park, Donald, Edwall, Elk, Ellensburg, Ephrata, Eschbach, Garrett, Gleed, Grandview, Granger, Huntsville, Kittitas, Kennewick, Kettle Falls, Leavenworth, Liberty Lake, Loon Lake, Mabton, Mattawa, Mead, Medical Lake, Moses Lake, Moxee, Naches, Newman Lake, Newport, Nine Mile Falls, Omak, Okanogan, Othello, Otis Orchards, Palouse, Pasco, Parker, Pasco, Peterson, Pomona, Prescott, Prosser, Pullman, Quincy, Reardan, Richland, Ritzville, Rockford, Royal City, Selah, Sprague, Soap Lake, Spokane, Spokane Valley, Summitview, Sunnyside, Terrace Heights, Toppenish, Touchet, Tri Cities, Union Gap, Usk, Walla Walla, Wenatchee, West Richland, Waitsburg, Walla Walla, Wapato, Warden, West Pasco, West Valley, Yakima, Zillah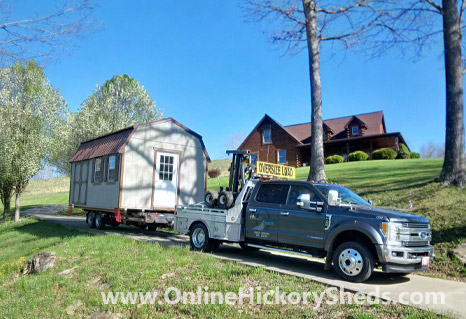 In North Idaho Old Hickory Delivers To
Ahsahka, Bovill, Calder, Cascade, Cottonwood, Deary, Fernwood, Grangeville, Harrison, Kamiah, Kooskia, Ketchum, Orofino, Plummer, Riggins, Saint Maries
All of North Idaho and everywhere in between
And in Northern Idaho Delivery is FREE to  Athol, Bayview, Blanchard, Bonners Ferry, Bottle Bay, Careywood, Carlin Bay, Cataldo, Clark Fork, Cocolalla, Colman, Coeur d'Alene, Coolin, Dalton Gardens, Elmira, Hauser Lake, Haven, Hayden, Hayden Lake, Hope, Lewiston, Kellogg, Kelso, Kingston, Moscow, Moyie Springs, Mullan, Naples, Oldtown, Osburn, Pinehurst, Ponderay, Post Falls, Potlatch, Priest River, Priest Lake, Princeton, Rathdrum, Rose Lake, Samuels, Sandpoint, Sagle, Silver Valley, Silverton, Slaterville, Spirit Lake, Stateline, Sunnyside, Trestle Creek, Troy, Twin Lakes, Wallace, Worley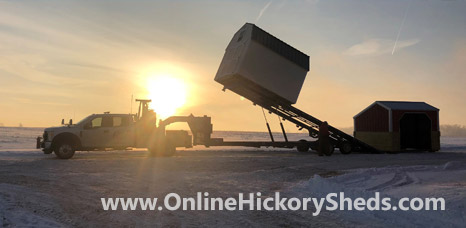 In Southern Idaho Old Hickory Delivers To
Carey, Grangeville, Hailey, Idaho City, Ketchum, King Hill, Malta, Richfield, Riggins, Sun Valley, White Bird
All of Southern Idaho and everywhere in between
And in Southern Idaho Delivery is Free to  Albion, Aston, Bellevue, Blackfoot, Bliss, Boise, Buhl, Burley, Caldwell, Cambridge, Cascade, Cloverdale, Council, Declo, Dietrich, Donnelly, Driggs, Eagle, Emmett, Filer, Fruitland, Glenns Ferry, Gooding, Grand View, Hagerman, Hansen, Hazelton, Heyburn, Homedale, Horseshoe Bend, Jerome, Kimberly, Kuna, Letha, Marsing, Melba, McCall, Meridian, Middleton, Midvale, Minidoka, Mountain Home, Murtaugh, Nampa, New Meadows, New Plymouth, Oakley, Parma, Paul, Payette, Rigby, Preston, Rupert, Shoshone, Soda Springs, Sonna, Star, Tamarack, Twin Falls, Weiser, Wendell, Nyssa OR and Ontario OR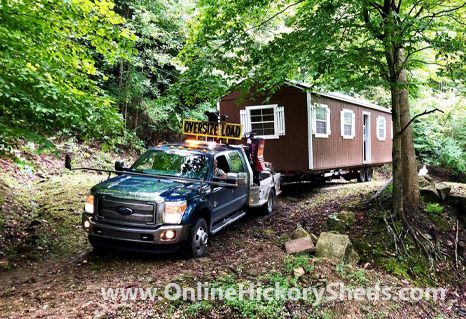 In Eastern Idaho Delivery Is FREE To
American Falls, Ammon, Ashton, Basalt, Bennington, Blackfoot, Blackrock, Bloomington, Burley, Chubbuck, Clifton, Dayton, Downey, Firth, Fish Haven, Fort Hall, Franklin, Georgetown, Goshen, Groveland, Heyburn, Idaho Falls, Inkom, Lewisville, Lincoln, Marysville, McCammon, Mcdonaldville, Menan, Minidoka, Montpelier, Moreland, Newdale, Paris, Paul, Pocatello, Portneuf, Preston, Rexburg, Rigby, Ririe, Riverside, Roberts, Rockford, Rupert, Shelley, Soda Springs, St Anthony, St Charles, Sugar City, Teton, Thomas, Twin Tyhee, Groves, Ucon
All of Eastern Idaho and everywhere in between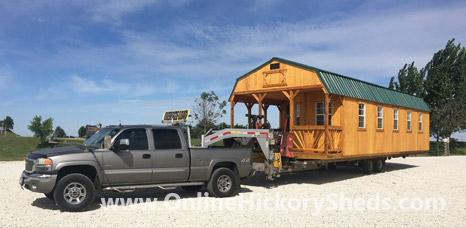 In North & Central California Old Hickory Delivers To
Alameda, Antioch, Arcata, Bella Vista, Burney, California City, Castroville, Challenge, Concord, Colusa, Crescent City, Davis, Del Monte Heights, Dorris, Eureka, Fremont, Happy Camp, Hayward, Lake Tahoe, Lower Lake, McArthur, McCloud, Monterey, Mt Shasta, Nevada City, Oakland, Palo Cedro, Placerville, Redwood Valley, Richmond, Rocklin, Salinas, San Leandro, Santa Cruz, San Jose, Salida, Salinas, San Casper, San Rafael, Seaside, Shasta, Susanville, Union City, Walnut Creek, Westley, North East and South Bay, Vacaville, Weaverville All of North and Central Calif and everywhere in between
And Delivery is FREE to A Alturas, Amsterdam, Anderson, Atascadero, Atwater, Arena, Arvin, Bakersfield, Ballico, Bella Vista, Brentwood, Bret Harte, Buhach, Bystrom, Cathy's Villa, Cameron, Ceres, Chico, Chowchilla, Clearlake, Clarksville, Cloverdale, Clovis, Copperopolis, Corning, Cottonwood, Cressey, Davis, Del Rio, Delano, Delhi, Denair, Diamond Springs, Dos Palos, Earlimart, East Oakdale, Elk Grove, Empire, Escalon, Fairfield, Fall River Mills, Fergus, Fluhr, Folsom, Fresno, Galt, Grass Valley, Grayson, Gridley, Hanford, Healdsburg, Hickman, Hilmar, Hopeton, Hughson, Jackson, Kelseyville, Keyes, King City, Kingsburg, La Grange, Lathrop, Le Grand, Lemoore, Lakeport, Lincoln, Lindsay, Livermore, Livingston, Lodi, Los Banos, Lucerne, Madera, Manteca, Marysville, Merced, Merced Falls, Millville, Modesto, Mojave, Montpelier, Napa, Newman, Nice, Oakdale, Oakland, Orland, Oroville, Pacific Grove, Paradise, Patterson, Petaluma, Planada, Placerville, Plymouth, Porterville, Rancho Cordova, Red Bluff, Redding, Rio Linda, Riverbank, Riverdale, Riverdale Park, Roseville, Sacramento, San Ardo, San Luis Obispo, Santa Rosa, Selma, Sanger, Shackelford, Snelling, Soledad, Sonoma, Sonora, Stockton, Susanville, The Grove,  Tehachapi, Tracy, Tulare, Turlock, Ukiah, Vacaville, Vallejo, Valley Springs, Visalia, Waterford, Weed, West Modesto, Willows, Winton, Windsor, Woodland, Yreka, Yuba City oodland, Yreka, Yuba City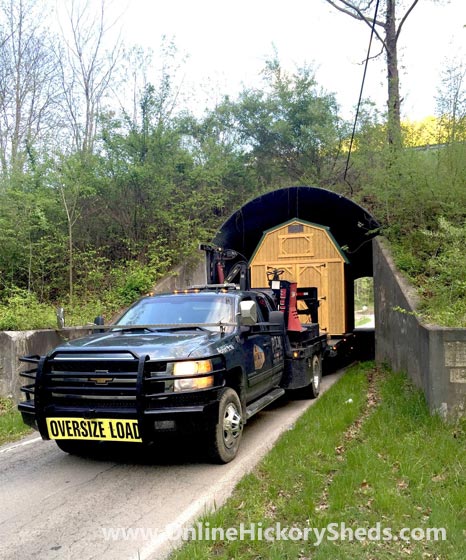 In Western Oregon Old Hickory Delivers To
Coos Bay, Cottage Grove, Junction City, Newport, Sandy, Terrebonne, Tillamook All of Oregon and everywhere in between
And in Western Oregon Delivery is FREE to Albany, Algoma, Altamont, Ashland,  Astoria, Battle Ground, Beaverton, Bend, Bonanza, Boring, Burns, Cameron, Canby, Cave Junction, Central Point, Chiloquin,  Clackamas, Clatskanie, Columbia City, Corbett, Corvallis, Creswell, Dallas, Dundee, Eagle Point, Elma, Ethel, Eugene,  Falcon Heights, Forest Grove, Gladstone, Gold Hill, Grand Ronde, Grants Pass, Gresham, Hager, Henley, Happy Valley, Hillsboro, Hugo, Independence, Irvington, Jacksonville, Jefferson, Keno, Kerby King City, Klamath Falls, Lafayette, Lakeview, Lamont, Lake Oswego, La Pine, Lebanon, Leland, Long Beach, Lyons, McMinnville, Medford, Merlin, Merrill, Midland,  Millersburg, Milwaukie, Monmouth, New Hope, North Plains, Oildale, Oregon City, Oretech, Pelican City, Philomath, Pine Grave, Pleasant Hill, Portland, Prescott, Prineville, Rainier,  Redmond, Redwood, Rosedale, Roseburg, Roseville, Rouge River, Salem, Sams Valley, Seaside, Selma, Scio, Scappoose,  Shady Pine, Sheridan, Springfield, St Helens, Stayton, Sunny Valley, Sweet Home, Talent, Terminal City, Tigard, Troutdale, Turner, Warren, Warrenton, West Port, White City, Wilderville, Wimer, Wolf Creek, Yamhill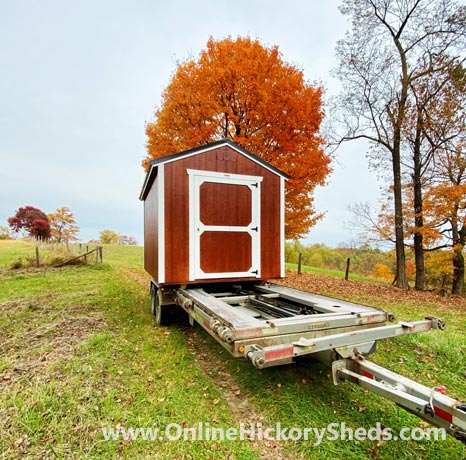 In Eastern Oregon Old Hickory Delivers To
Gresham, Huntington, Ontario, Payette, Vale All of Oregon and everywhere in between
And in Eastern Oregon Delivery is FREE to Baker City, Burns, Canyon City, Elgin, Imbler, Hines, Mt Vernon, Sumpter, Union, Hermiston, Island City, John Day, La Grande, Milton-Freewater, Ontario, Pendleton, Prairie City, The Dalles, Wallowa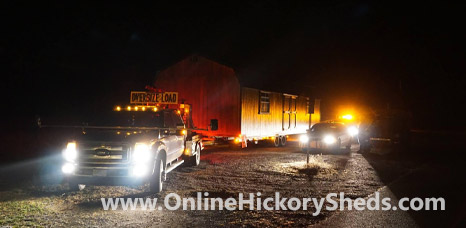 In Montana Old Hickory Delivers To
The Bitterroots Alberton, Big Sky, Conrad, Cut Bank, Deer Lodge, Glendive, Heron, Lewiston, Livingston, Noxon, Old Agency, Shelby All of Montana and everywhere in between
And in Montana Delivery is FREE to Anaconda, Belgrade, Big Timber, Bigfork, Billings, Bozeman, Butte, Columbia Falls, Columbus, Fairview, Forsyth, Grantsdale, Great Falls, Hamilton, Hardin, Harlowton, Helena, Kalispell, Laurel, Lewistown, Libby, Lockwood, Lolo, Manhattan, Miles City, Missoula, Park City, Paradise, Plains, Pinesdale, Polson, Reed Point, Ronan, Sidney, Stevensville, St Ignatius, St Regis, Sulphur Springs, Thompson Falls, Three Forks, Townsend, Trout Creek, Troy, Victor, Ward, Whitefish, Worden, Wye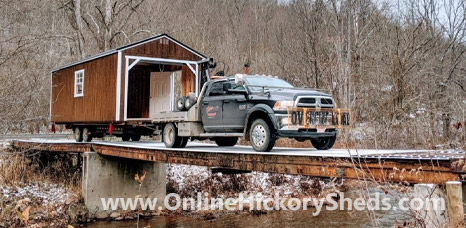 In Arizona Old Hickory Delivers To
Lake Havasu City, Mesquite Valley, Mohave Valley, Mojave City, Needles All of AZ and everywhere in between
And in AZ Delivery is FREE to Apache Junction, Arlington, Asher, Berry, Buckeye, Buckshot, Bullhead City, Cave Creek, Chandler, Citrus Park, Desert Hills, Duncan Park, Fortuna Foothills, Fountain Hills, Gilbert, Glendale, Golden Valley, Gold Canyon, Goodyear, Holbrook, Hualapai, Laughlin, Liberty, Ligurta, Litchfield Park, Kingman, Martinez Lake, Mesa, Morristown, New River, Palo Verde, Paradise Valley, Peoria, Phoenix, Queen Creek, Queen Valley, Rio Verde, Scottsdale, Seligman, Snowflake, Show Low, Somerton, St Johns, Surprise, Sun City, Sun Lakes, Taylor, Tempe, Tolleson, Yucca, Yuma, Waddell, Walnut Creek, Wellton, Wickenburg, Winterhaven, Wildflower, Wittmann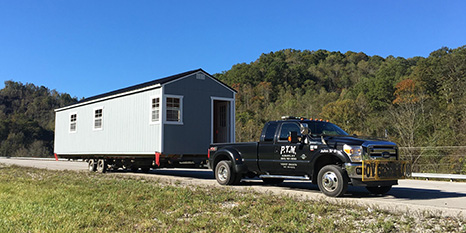 In New Mexico Old Hickory Delivers To
Acomita Lake, Alaska, Hatch, McCartys, Nafeez, Newcomb, San Fidel, Santa Fe All of NM and everywhere in between
And in NM Delivery is FREE to Albuquerque, Algodones, Alvarado, Aztec, Belen, Bernalillo, Cedar Hill. Chaparral, Corrales, Edgewood El Llanito, Flora Vista, Farmington, Fruitland, Hidden Shores, Highland Meadows, Kirkland, Laguna, Las Cruces, Loma Del Rey, Los Chavez, Los Lunas, Mesilla, Mesita, Napi HQ, Ojo Amarillo, Old Town, Paraje, Placitas, Pueblo Sandia Village, Shiprock, Rio Rancho, San Felipe Pueblo, San Ysidro, Sandia Heights, Santa Ana Pueblo, South Valley, Spencerville, Tacna, Tijeras Water Flow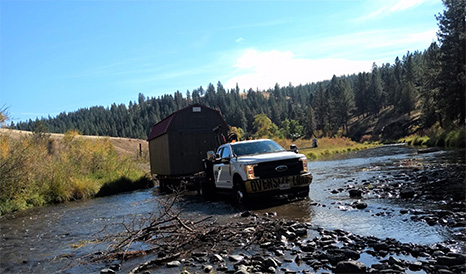 In Texas Old Hickory Delivers To
And in TX Delivery is FREE to Agua Dulce, Anthony, Aztecas, Canutillo, Centro, Clint, El Paso, Eastview, Fort Bliss, Horizon City, Mission Valley, Montwood, Prado Verde, San Elizario, Santa Teresa, Socorro, Sparks, Sunland Park, Vinton, Westway

In Wyoming Old Hickory Delivers To
Almy, Basin, Big Horn, Crestview, Dayton, Fort Bridger, Greybull, Kaycee, Lovell, Lyman, Mountain View, Red Lodge, Ten Sleep, Thermopolis, Worland, Wright All of Wyoming and everywhere in between
And in Wyoming Delivery is FREE to Afton, Alpine, Antelope, Big River, Buffalo, Casper, Cody, Daniel, Dayton, Etna, Evanston, Fort Washakie, Gillette, Green River, Hudson, Jackson, James Town, Kinnear, Lander, Moorcroft, Newcastle, Pinedale, Powell, Ralston, Ranchester, Riverton, Rock Springs, Sheridan, Smoot, Sundance and Thayne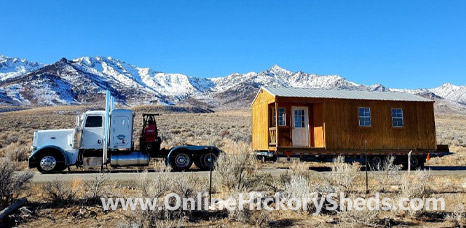 In South Dakota Old Hickory Delivers To
Amour, Avon, Beresford, Big Stone City, Bradley, Canton, Clark, Colman, Conde, Corsica, Davis, De Smet, Doland, Dupree, Eagle Butte, Ellsworth, Ethan, Estelline, Faith, Harrold, Highmore, Huron, Iroquois, Kadoka, Lake Andes, Lake Preston, Menno, Milbank, Miller, Murdo, New Underwood, Platte, Presho, Rapid Valley, Redfield, Roslyn, Scotland, Sisseton, Summit, Toronto, Tripp, Wessington Springs, Wall, Wasta, Waubay, Webster, Wilmot, Winner, Woonsocket, Wolsey All of South Dakota and everywhere in between
And in South Dakota Delivery is FREE to Alexandria, Arlington, Artesian, Canistota, Castlewood, Chamberlain, Clear Lake, Belle Fourche, Brandon, Bridgewater, Brookings, Burbank, Burke, Deadwood, Dell Rapids, Dimock, Edgemont, Elk Point, Elkton, Emery, Flandreau, Fort Thompson, Gregory, Harrisburg, Henry, Howard, Lead, Kennebec, Kimball, Lennox, Madison, Mitchell, Newell, Nisland, Parker, Parkston, Pierre, Plankinton, Pukwana, Rapid City, Reliance, Salem, Sioux Falls, Spearfish, St Onge, Sturgis, Vermillion, Viborg, Wagner, Watertown, Whitewood, Yankton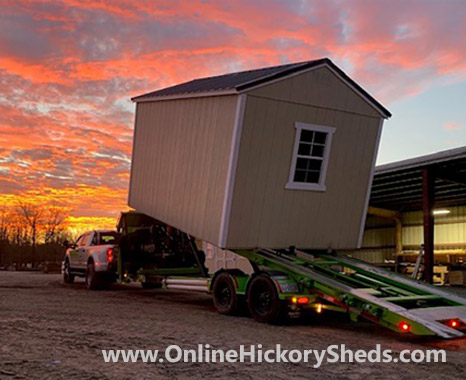 In North Dakota Old Hickory Delivers To
Alexander, Arnegard, Beach, Bismarck, Center, Edinburg, Grafton, Hebron, Mandan, Park River, Scranton, Valley City, Watford City, Williston
All of North Dakota and everywhere in between
And in North Dakota Delivery is FREE to Belfield, Brookings, Cartwright, Casselton, Devils Lake, Dickinson, Elk Point, Fargo, Gladstone, Grand Forks, Jamestown, Manvel, Mapleton, New England, Richardton, Thomson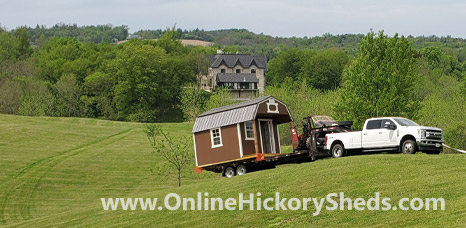 Delivery Is Free To These Northern Utah Cities
American Fork, Avon, Bear River City, Bountiful, Brigham City, Buffdale, Centerville, Clearfield, Clinton, Corinne, Eden, Farmington, Fielding, Fruit Heights, Lewiston, Garland, Harrisville, Honeyville, Huntsville, Hyde Park, Hyrum, Kaysville, Layton, Liberty, Logan, Marriott, Millville, Nibley, Ogden, Paradise, Perry, Plain City, Pleasant View, Providence, Richmond, River Heights, River Park, Riverdale, Riverside, Roy, Salt Lake City, Smithfield, South Weber, Syracuse, Sunset, Taylor, Taylorsville, Tremonton, Uintah, Warren, Washington Terrace, Wellsville, West Haven, West Jordan, West Point, West Valley City, Willard and Woods Cross
All of Northern Utah and everywhere in between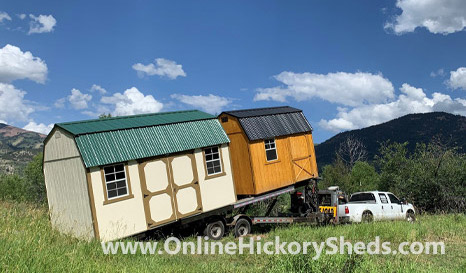 In Northern Nevada Old Hickory Delivers To
Battle Mountain, Cold Springs, Dayton, Fernley, Lovelock, Minden, Silver Springs, Spring Creek, Wadsworth, Wells, West Wendover All of Northern Nevada and everywhere in between
And in Northern Nevada Delivery is FREE to Carlin, Carson City, Elko, Fallon, Hidden Valley, Incline Village, Lockwood, New Washoe City, Reno, Spanish Springs, Sparks, Sun Valley, Verdi, Virginia City, Winnemucca