Old Hickory Sheds Online Factory Direct
We're the Oldest, Most Experienced & Dedicated Dealer of Old Hickory Sheds
Authorized Old Hickory Shed Dealer Since 2011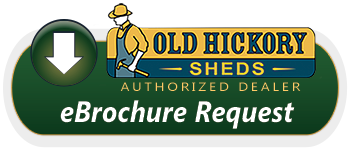 Old Hickory Sheds Online Factory Direct
We're the Oldest, Most Experienced & Dedicated Dealer of Old Hickory Sheds
Authorized Old Hickory Shed Dealer Since 2011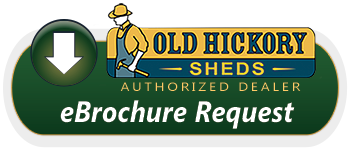 Delivered from one of 20 Factories in 14 Western States Directly to your Home, Ranch or Business and most deliveries are FREE
The Gable Dormer provides an architectural detail that transforms your storage space into an attractive landscape feature.
One 18″ octagonal window helps let in more light. Additional gable dormers can be added to the 2nd side or to longer buildings.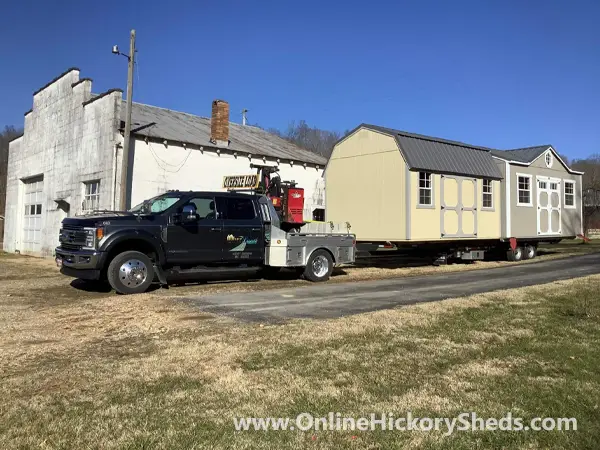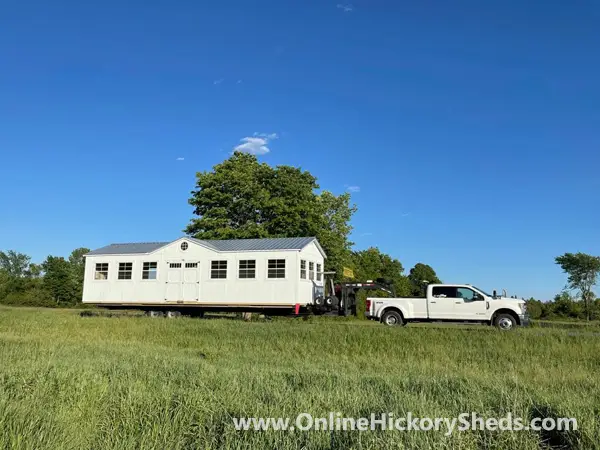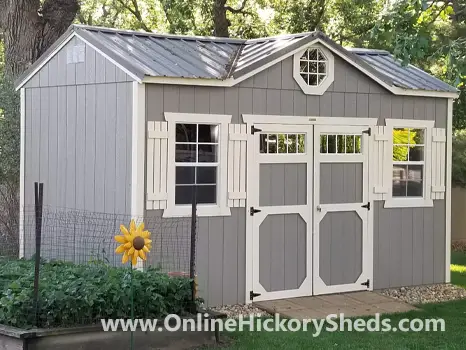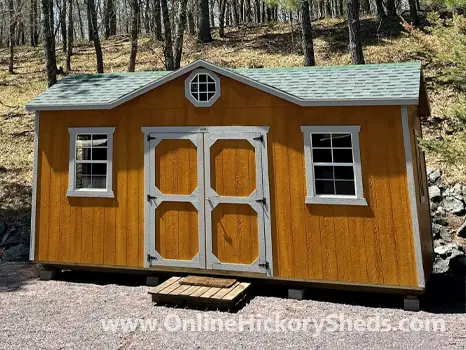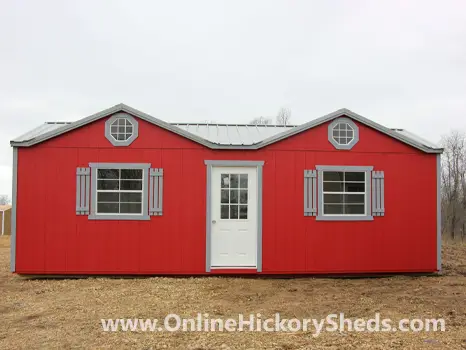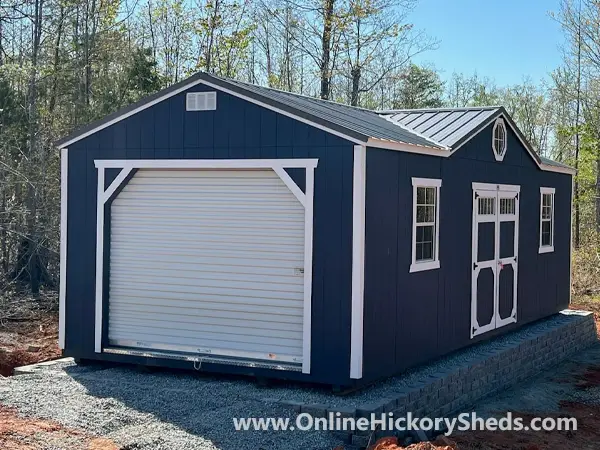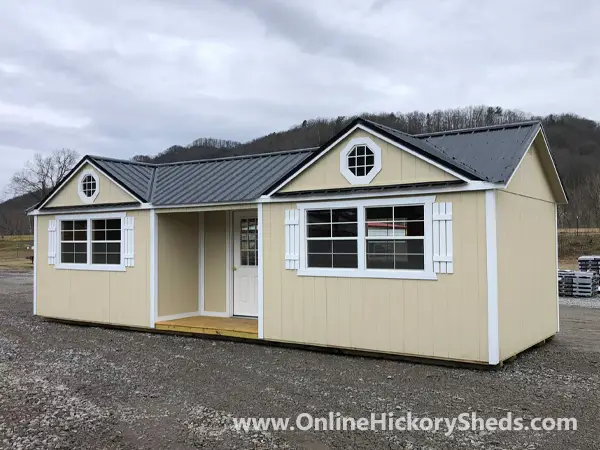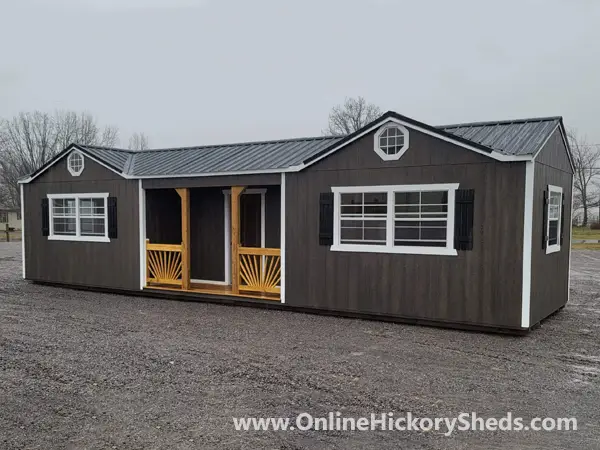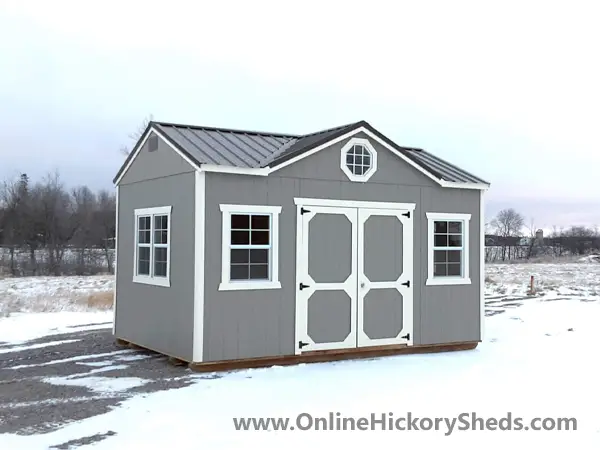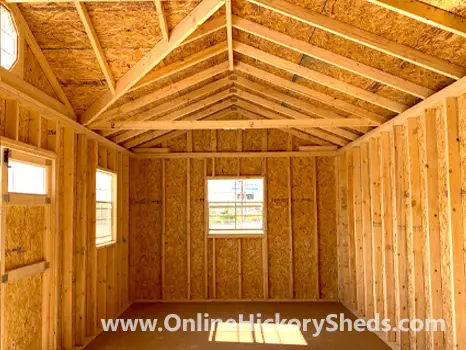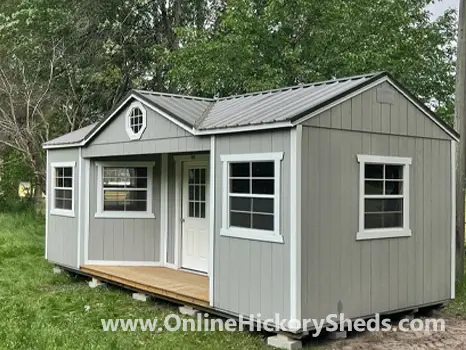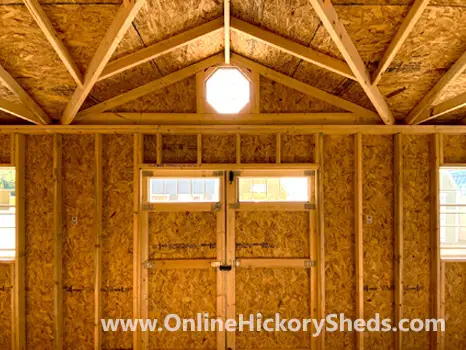 The Utility Dormer adds substantial daylight into your shed, making the inside feel larger and giving the outside a quaint appearance.
The package comes standard with a 7/12 pitch roof and includes three 10″x29″ horizontal windows. It is only available in 8ft, 10ft, and 12ft widths, but you can add dormers to the 2nd side or to longer buildings.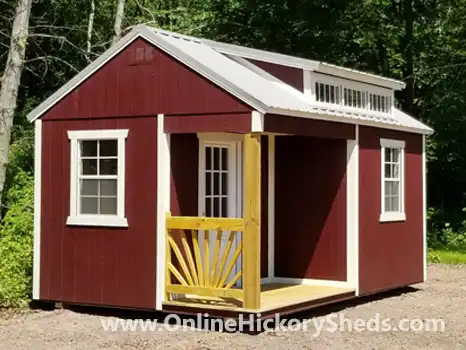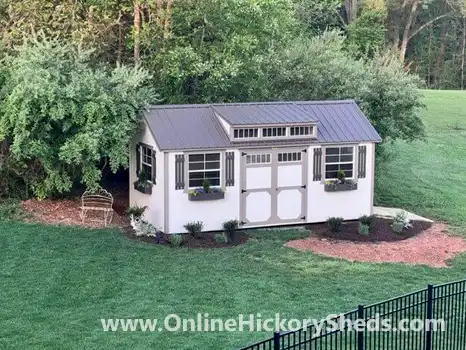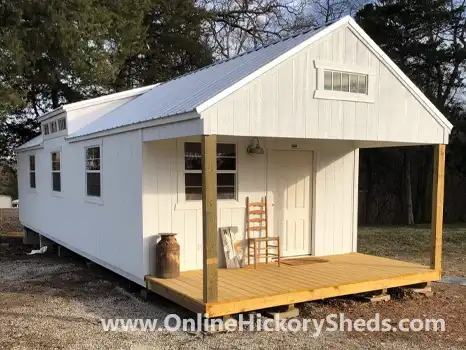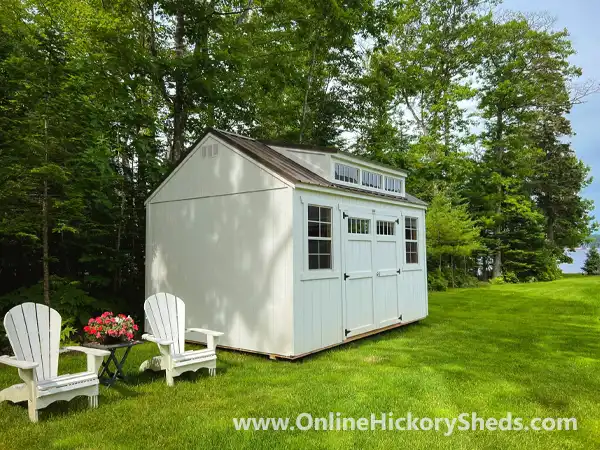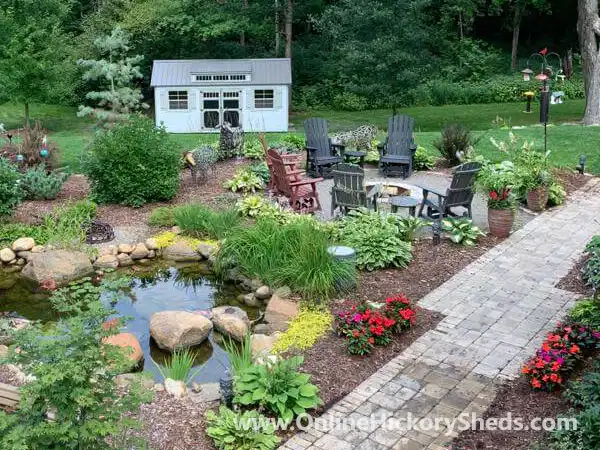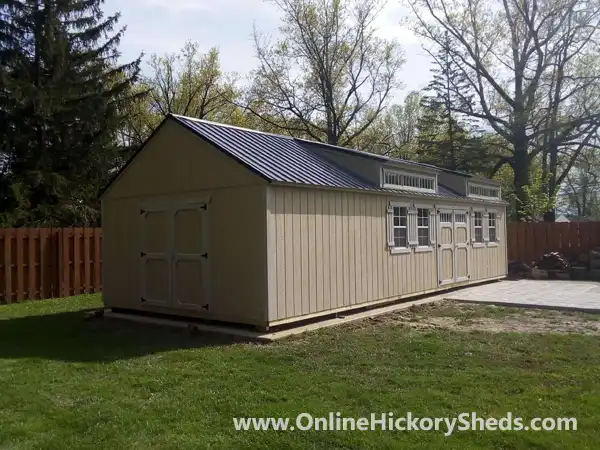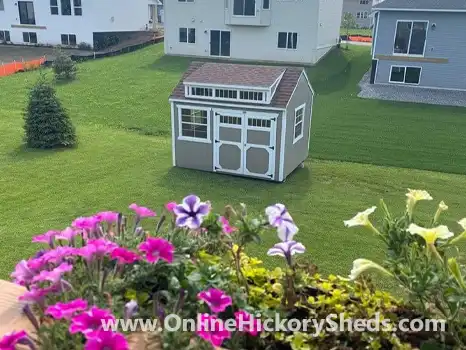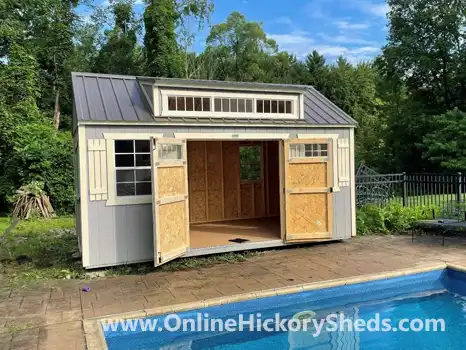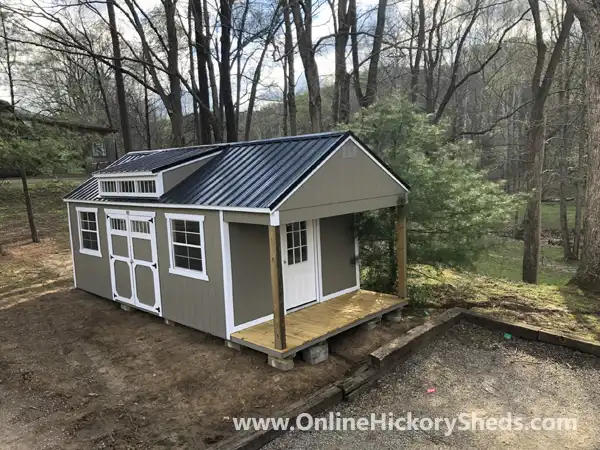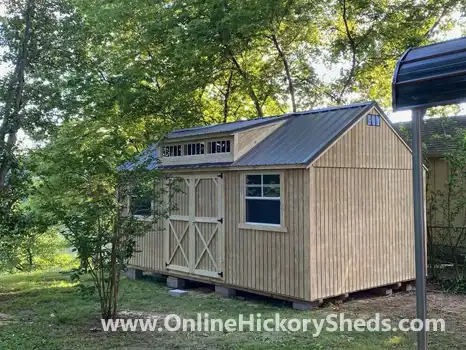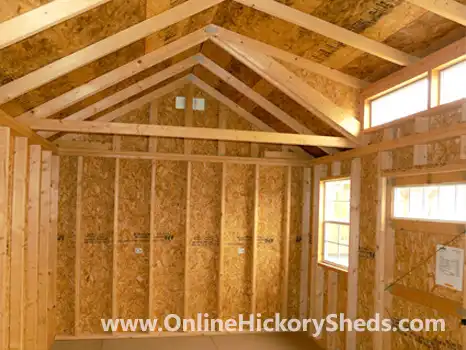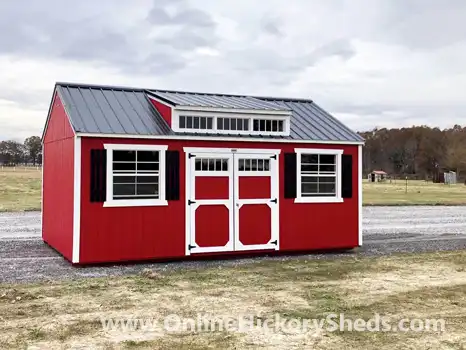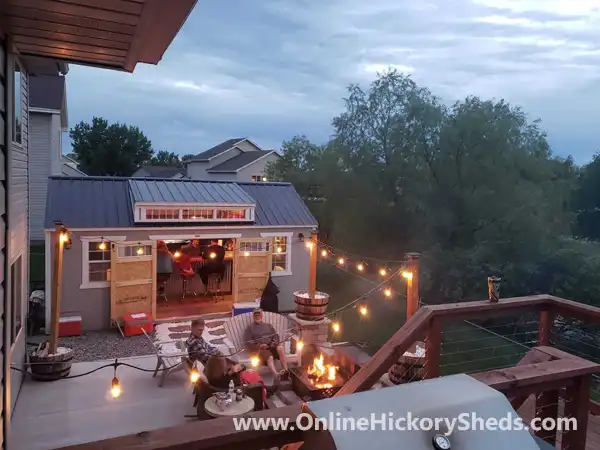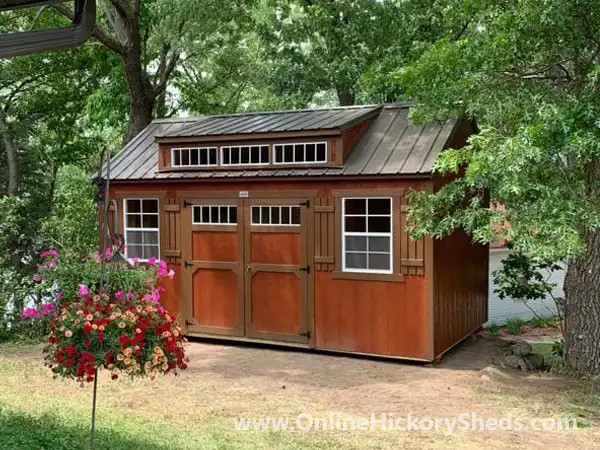 8'x10′   8'x12′   8'x14′   8'x16′   8'x18′   8'x20′   8'x24′
10'x10′   10'x12′   10'x14′   10'x16′   10'x18′   10'x20′   10'x22′   10'x24′
12'x12′   12'x14′   12'x16′   12'x18′   12'x20′   12'x22′   12'x24′   12'x26′   12'x28′   12'x30′   12'x32′   12'x34′   12'x36′   12'x38′   12'x40′
14'x14′   14'x16′   14'x18′   14'x20′   14'x22′   14'x24′   14'x26′   14'x28′   14'x30′   14'x32′   14'x34′   14'x36′   14'x38′   14'x40′
16'x20′   16'x24′   16'x28′   16'x30′   16'x32′   16'x36′   16'x40′
12′, 14′ and 16′ wides are measured across the eaves due to DOT regulations
60 PSF snow load is standard and 140 PSF is available along with engineered plans

24″ OC Studs & Trusses, Doubled Under Siding Seams
Comes water sealed with 4 Year Water Sealer in Honey Gold
Great choice for customers who want a Rustic Appearance
Not available in all areas.

5/8″ T1-11 Pressure-Treated Pine
24″ OC Studs & Trusses, Doubled Under Siding Seams
Pressure Treated and features a Limited Lifetime Warranty against termites and fungal decay
Comes water sealed with 4 YEAR water sealer in Honey Gold

16″ OC Studs / 24″ OC Trusses / Double Top Plate
Zinc Borate Treated throughout to help resist fungal decay and termite damage
Comes with a 50 YEAR LIMITED WARRANTY
Works with our Paint or Urethane Options
YOU CHOOSE: 5/8" T&G Untreated Plywood Flooring
OR 5/8" T&G Engineered Panels Flooring (same price).
UPGRADE: 3/4" Flooring.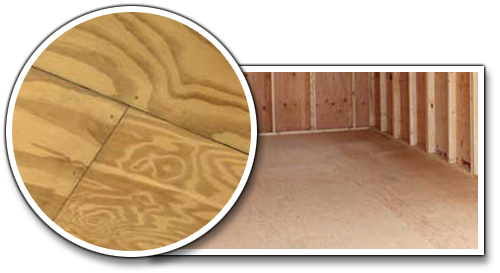 5/8" Tongue & Groove
Untreated Plywood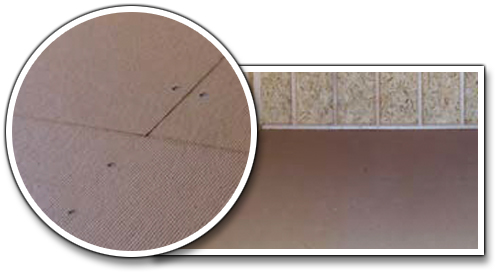 5/8" Tongue & Groove
Engineered Panels
Same price for Shingle or Standard Metal Roof.



Same price for Standard Metal or Shingle Roof.






Adds one week to the lead-time and has a slight upcharge.












One Standard Paint Color or Urethane Stain included in price.












One Urethane Stain or Standard Paint Color included in price.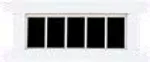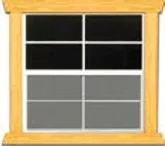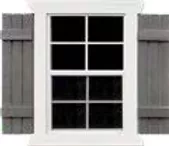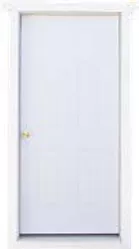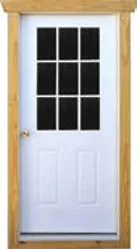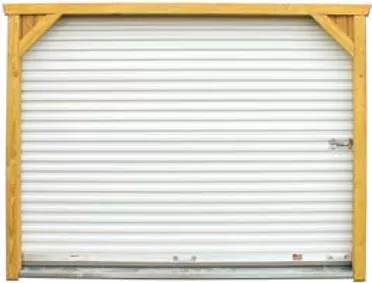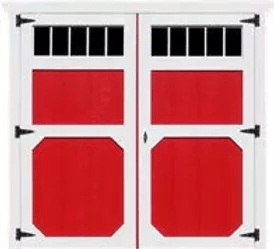 Double Barn Door w/10″x29″ Windows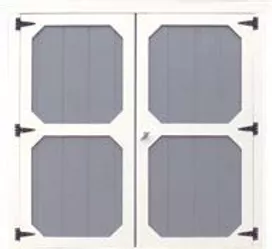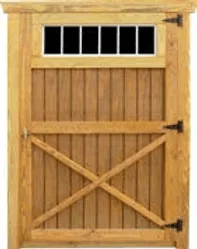 Single Barn Door w/10″x35″ Window